Brad Hewett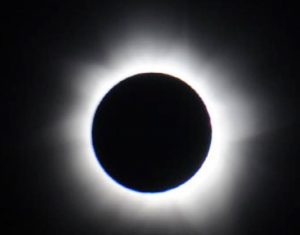 On August 21, 2017, a total solar eclipse will be visible along a thin, roughly 70 mile-wide path that runs diagonally across the United States from Oregon to South Carolina. Parts of the continental United States will darken through a total eclipse of the sun. If the weather and skies are clear, then you will see the moon pass between the sun and the earth, and the sky go dark in the middle of the afternoon. It's been said this is a once-in-a-lifetime opportunity.
Columbia is positioned in the best location on the East Coast for an event that has not been seen in the continental United States since 1979, when a total solar eclipse was visible from five Northwestern states. A transcontinental solar eclipse, a total eclipse of the sun that passes from coast to coast, has not occurred in the United States since 1918.
At 2:41 p.m. on August 21st, the Columbia area will experience the longest period of 100% total eclipse for a metropolitan area on the entire East Coast of the United States, ranging from 2 minutes and 30 seconds to 2 minutes and 36 seconds of total darkness.
It is anticipated that more than 1 million people will visit the Columbia area to view the eclipse. If you thought that it was frantic in Columbia during a USC home football game, the eclipse is likely to create next level type of craziness in this area. Staff members at the Mike Kelly Law Group plan to take in the event in the grassy area of our parking lot. You are welcome to join us at 500 Taylor Street to take in the show, or there are other festivities that are showcasing the eclipse: http://totaleclipsecolumbiasc.com/event/. Below is a list of events and viewing spots taking place in the Columbia area on August 21st:
Finlay Park: 930 Laurel Street, Columbia, SC 29201
Siesta Cove Marina: Gilbert, SC, siestacovemarina.com
Congaree National Park: 100 National Park Rd., Hopkins, SC 29061, www.nps.gov/cong
Sheraton Hotel Rooftop Bar: 1400 Main St., Columbia, SC 29201
Random Tap: 10509 Two Notch Rd., Elgin, SC 29045, FB.com/randomtap
Riverfront Park: 312 Laurel St., Columbia, SC, www.columbiasc.net/parks-recreation
Owens Field: 1351 Jim Hamilton Blvd., Columbia, SC 29205
Lexington County Baseball Stadium: 474 Ballpark Road, Lexington, SC, www.blowfishbaseball.com
South Carolina State Fair: Rosewood Drive and George Rogers Boulevard, Columbia, SC 29201, scstatefair.org
Riverbanks Zoo and Garden: 500 Wildlife Parkway, Columbia, SC 29210, www.riverbanks.org
Soda City Eclipse Viewing Festival: Historic Columbia Speedway, 2001 Charleston Hwy., Cayce, SC 29033
Solar 17 at Lake Murray: Lake Murray Dam, Columbia, SC 29212
South Carolina State Museum: 301 Gervais St., Columbia, SC 29201, www.scmuseum.org
Columbia Fireflies/Spirit Communications Park: 1640 Freed St., Columbia, SC 29201, columbiafireflies.com

Wherever you may be during this cosmic phenomena, stay safe and make sure that you protect your eyes during the before and after partial eclipse phases by using eclipse viewing glasses. It is safe to remove the eclipse glasses when the sky goes dark during totality. While Columbia is the place to be during the solar eclipse next month, such a historic event also creates the potential for accidents and trouble of one kind or another. If you can, stay off the roads and find a spot to kick back and enjoy the astronomical show!
---