Jamie Smith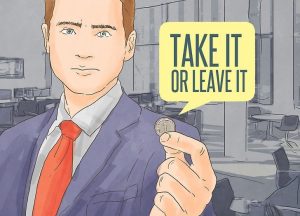 "Nationwide is on your side." "Allstate: You're in good hands." "Like a good neighbor, State Farm is there." Insurance companies drill these slogans into the minds of consumers to instill a feeling of security in their customers that, with insurance, they are covered when disaster strikes. But in far too many instances, when one finds himself amidst "mayhem" that causes him to fall back on his insurance policy, those slogans become empty promises.
Sure, your insurer may be quick to fix your vehicle after an accident…if you have collision insurance, that is. But what about the liability aspect? Every driver licensed in South Carolina is required to carry liability and uninsured motorist insurance. Liability insurance is in place as a financial protection in the event that you are at fault in an accident resulting in injury to another person or his property. And though your insurer has a duty to protect your interest within the limits of your insurance policy, odds are, your insurance company has a very different understanding of what it actually means to protect your interests.
As attorneys, we see what goes on with insurance adjustors behind the scenes. Despite what some personal injury commercials claim, submitting a claim is not an easy way to walk away with a windfall. If you have caused an accident, and in doing so injured a third party, the reality is that your insurance company is fighting tooth and nail with the injured party over every dollar in an effort to pay out as little of the liability insurance you pay for, ensuring that the company remains as profitable as possible. Many times, insurers refuse to pay for medical care related to the accident for arbitrary reasons, just to keep a few extra dollars in the bank.
But how does this frugality fail to protect you as an insured? The answer is simple, and it is why you see so many personal injury attorneys around the state; if an insurer refuses to pay a reasonable settlement amount, the injured party must file a lawsuit to recover an amount sufficient to make him whole. But in South Carolina, an injured party cannot file suit against an insurer directly—in fact, you cannot even utter the word "insurance" in a courtroom. Instead, the at-fault driver must sue the person who caused the accident: you, the insured.
A lawsuit is no walk in the park. Plaintiffs and defendants alike must spend hours answering discovery requests and prepping for depositions and trial. The process can take upwards of a year, and your name as a defendant in a lawsuit becomes a matter of public record. Worse still, you are not in control of the lawsuit; your insurance carrier hires an attorney on your behalf, and holds all of the settlement power. So even though you may not have monetary liability at the end of the day—that will likely be covered by your insurance policy—if you cause an accident it is quite possible that your insurance company will unremorsefully drag you through the rigmarole of trial if it means they save a few bucks. (Ironically, in many instances if you add the amount an insurer pays in attorneys' fees to their pre-suit offer, the amount would be sufficient to settle a claim without filing a lawsuit.) Is that really protecting the interests of its insured, or is it protecting the profitability of the insurance companies?
Perhaps even more unsettling is filing a claim for uninsured or underinsured motorist coverage. This is coverage that you purchase, and the claim is against your own policy. This may be coverage you have paid for decades and never need it; however, the second you file a claim your carrier becomes the opposition, the force working against you to limit your recovery, scrutinizing your injuries and medical bills in order to pay you as little as possible under your own policy.
Clearly it is not good business to pay out every demand that comes through, and frivolous and fraudulent claims are of great concern in the insurance industry. However, at the end of the day, all parties involved are harmed by insurance companies' general unwillingness to make meaningful settlement offers on reasonable claims; all parties, that is, except the insurance company. The unfortunate reality is that you are not in good hands and your insurer is not by your side; your carrier doesn't care.
If you are experiencing trouble with your insurance company in relating to a failure to pay uninsured or underinsured motorist claims, contact the Mike Kelly Law Group for a free consultation at (803) 726-0123. If you are concerned with the way your insurance company is handling any claim, take a look at the South Carolina law on improper claims practices at SC Code Ann. § 38-59-20 and contact the Department of Insurance for more information about filing a grievance.
---