Paul Swearingen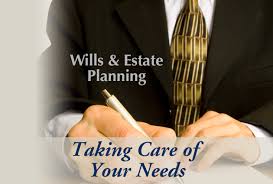 I get asked this question quite often. Obviously, my opinion is a bit biased, but I always consider the circumstances and give an honest answer to the question. There are times when you really don't need a lawyer, but in the majority of circumstances, the answer is "YES!"
In my eighteen years of practicing law, I have encountered countless instances where having an attorney involved would have changed the outcome of the proceedings. I have seen litigants in magistrate court who may have been entitled to a judgment of up to $7,500.00, if they had only brought with them some evidence, such as an estimate, affidavit, or witness, to substantiate their claim. Because they failed to do so, and therefore failed to meet their burden of proof, they lost their case and probably gave up their only chance of recovering the money they were due. An attorney could have easily assisted them in gathering the proper evidence needed to prevail at trial. Instead, they left court having spent money to file the action, and recovering nothing to compensate them for their damages. There are countless more stories of people who have been in an accident and settled with the insurance company without an attorney for far less than they were entitled.
My primary areas of practice are real estate and probate. I have had clients come to me who used forms that they purchased on the internet, only to discover that the forms did not carry out their wishes as they intended. These forms conform to South Carolina laws, but they tend to be "one size fits all" and do not always fit your particular set of circumstances. The clients were quite disappointed to learn that they were unable to accomplish what they wanted to do with the forms they purchased, which resulted in them having to spend more money to have an attorney prepare documents to meet their needs.
I have encountered many situations in probate where someone decided that it was not necessary to have a will or a power of attorney drafted, then that person dies or becomes incapacitated, and his or her family is left with the expense of resolving the issues that would not have occurred if the proper documents had been put into place. These are definitely situations where, as they would say in the medical profession, an ounce of prevention is worth a pound of cure. The cost of careful planning is minimal compared to the cost of resolving the problems created by lack of planning.
Most people are concerned about the cost of estate planning, which is completely understandable. But consider how much less expensive proper estate planning can be as opposed to no estate planning. If you were to be injured and rendered unable to communicate your decisions, or if you were to be stricken with alzheimers or dementia and unable to legally handle your own affairs, who is going to handle your affairs for you? With a proper power of attorney and healthcare power of attorney, you don't have to worry about who will pay your bills, conduct your legal affairs, or consent to treatments. Without these documents, your family would have to go through a probate court proceeding in order to be granted the same powers that they could get from these documents. Probate proceedings are costly, and it takes time to move through the process and get into court to be appointed. When all is said and done, probate proceedings could cost roughly ten times the amount it would have cost to get power of attorney documents drafted by an attorney.
When speaking about the subject of hiring a professional, I am reminded of a story told by a businessman and motivational speaker named Harvey Mackay, which goes like this:
A woman received a phone call at work that her daughter was very sick with a fever. She left the office and stopped by the pharmacy to get some medication, but when she got back to her car, she discovered that she'd locked her keys inside.
Desperate, she started to pray: "Dear God, please help me get back in my car so I can help my daughter."
Just then a man pulled up on a motorcycle. He had a long beard and his arms were covered with tattoos. He asked what the matter was, and the tearful mother told him.
"Don't worry," the biker said. "I can get inside the car." He went into the drugstore and came out with a coat hanger. In minutes, he had the door open.
"Oh, thank you!" the woman cried. "I prayed for someone to help me, and God sent me the kindest man in the world!"
Embarrassed, the man took a step backward. "I'm not actually a good person, ma'am. In fact, I just got out of prison last week for stealing cars."
The woman looked up toward heaven. "Thank you, God, for sending me a professional!"
The legal process can be very complicated. Attorneys spend three years in law school just learning to read, research, interpret and understand laws and court rulings. We are constantly learning new things through our practice of law, and the law is always evolving. It is almost impossible for the layman to know all the things that it has taken us years to learn. The question becomes, how can you not afford to take advantage of an attorney's knowledge and experience?
Most attorneys offer free initial consultations to evaluate your situation and tell you what they can do to help. If you think you have a legal matter to pursue, or if you want to get your legal affairs in order for the future, you owe it to yourself to consult an attorney to determine if you need assistance. I can tell you that I and the other attorneys at the Mike Kelly Law Group will give you an honest assessment of your situation, and we will tell you if we feel that it would be unnecessary for you to spend your money acquiring our services. You can't afford not to explore your options!
---